ROBUST & RESILIENT ELECTRICAL GRIDS
Infrastructure is our First Order Priority

Norm Anderson, Chairman and CEO of CG/LA Infrastructure
INTELLIGENT INFRASTRUCTURE
For the security, sovereignty, and growth of our country we need to change the perspective we have on energy. There are ZERO solutions to the global climate challenges that does not include a "Massive Increase" in power demand. Yes we need to go GREEN, but we need to make sure we become overly abundant in energy production and storage. A mantra of going green and conserve will lead to substantial and detrimental impacts to our country.
"The … ultimate purpose of life, mind, and human striving: to deploy energy and information to fight back the tide of entropy and carve out refuges of beneficial order."

Steven Pinker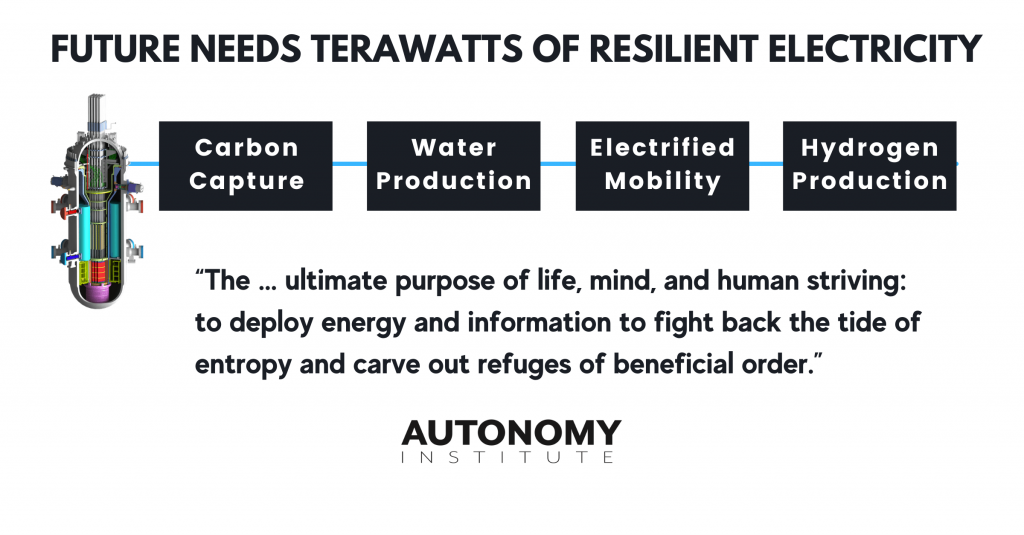 TERAWATTS OF NEW DEMAND ARE COMING
The grid will need to become far more resilient and support the massive new demand. Some systems will demand double the current world energy generation to make an impact.
Electrification of Mobility

Autonomous Systems

Direct Air Carbon Capture (DAC)

Global-Scale Water Purification

Worldwide Plastic Recovery
WE NEED TO INVEST IN 21ST-CENTURY ENERGY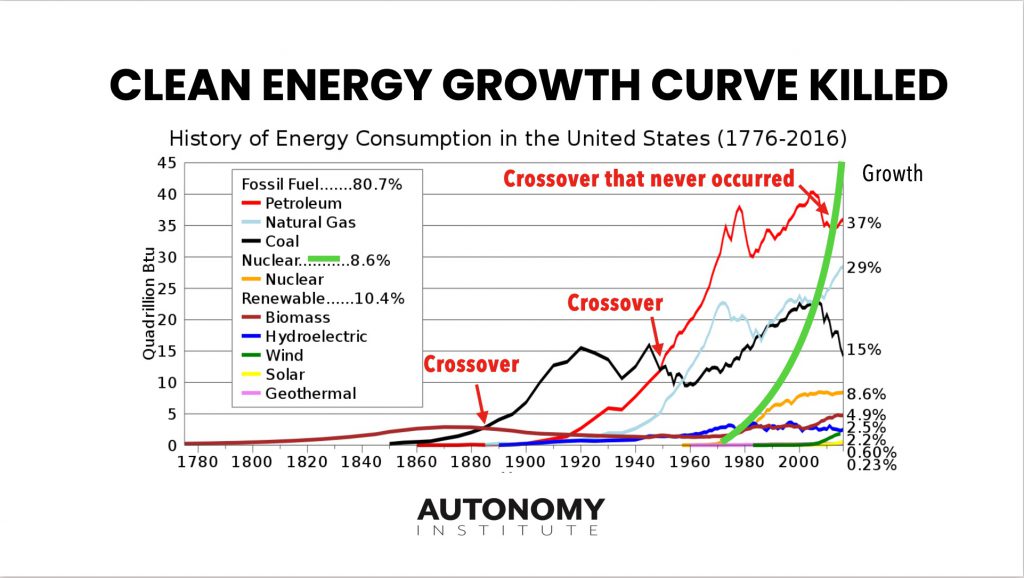 We need to accelerate our innovation and deployment cycle. Innovative companies like NuScale have a 2026+ timeline for an "initial deployment". This is not the attitude we had back in the 50s and 60s. Something is very wrong when we built first-generation nuclear plants in less than 5 years and now it takes decades for systems to be built.
Time for Bold infrastructure projects that establish new industries that will transform the way we build and maintain the world around us. Pushing back entropy and carving an exciting future.
The Department of Energy has provided substantial support to the development of light water-cooled SMRs, which are under licensing review by the Nuclear Regulatory Commission (NRC) and will likely be deployed in the late 2020s to early 2030s.
RESILIENT ELECTRICITY DEPENDS ON MICROGRIDS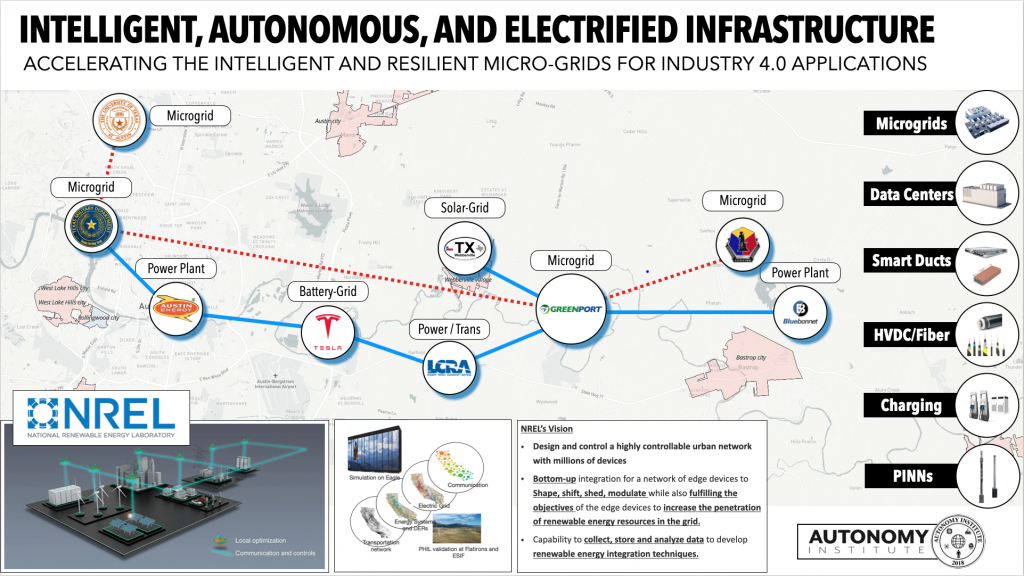 THE FUTURE WITH INTELLIGENT INFRASTRUCTURE
The Autonomy Institute is accelerating the "Path to Commerce" for connected and autonomous systems.
We are moving quickly on establishing a number of Autonomous Infrastructure GRIDS and Autonomous Mobility Corridors.
Progress is dependant on petabytes of data being captured by tens of thousands of mission profiles.
The Intelligent
infrastructure will support acce
le
rated capture of the critical data
required to ensure safe, resilient, and scaled autonomous systems.
Time for us to accelerate our
OODA Loop. Observe, Orient, Decide, Act.