City of Lakeway Intelligent Infrastructure
Developing intelligent communities supporting:
1Gb+ broadband everywhere

Autonomous delivery from HEB, CVS, Target

Automated shuttles moving people around our city

Autonomous package delivery from FedEx, UPS, Amazon

Advanced computing services

Health & telemedicine applications

Advanced entertainment like AR/VR; . . .
Intelligent Infrastructure PINN Installation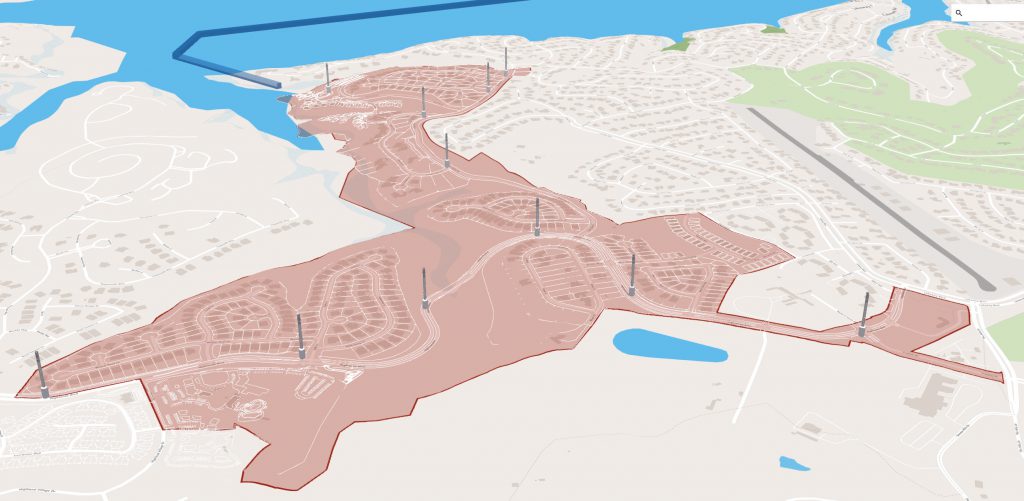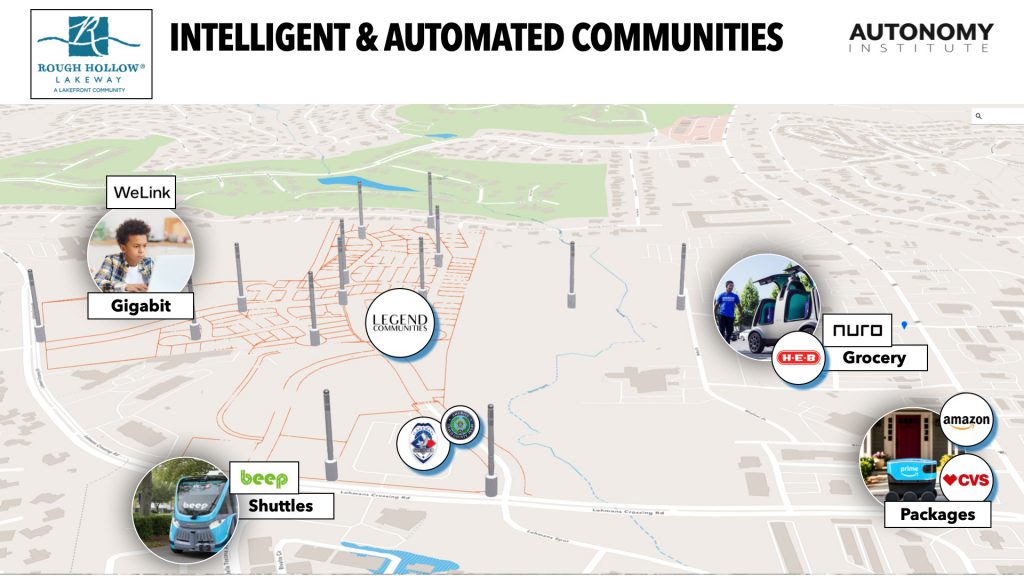 21st-Century Intelligent Infrastructure Solution Providers
"There used to be a disconnect between the private and public sectors," Goldberg said. "And nowadays, you're seeing, especially with COVID, more of a push to pursue public-private partnerships, to help solve these opportunities together, rather than simply being segmented within those."
Intelligent Infrastructure Views
Digital twins are a virtual representation of a city, port, highway, vehicle, or object, constructed only by a digital database. A digital twin could vary in representation from simple localization metadata, to high fidelity visual and dynamic modeling. This means, twins can evolve over time, becoming more and more representative of the real-world counterpart. Realtime updates, state changes, and abnormality alerts are all simplistic use cases for digital twins.
Supporting the development of autonomous systems within a city will require zones of operations to be defined. These zones will leverage easements within cities to support autonomous cars, trucks, shuttles, rovers, drones and other vehicles that provide sustainable value to the city's operations. In the initial phase the focus will also provide a tremendous amount of data to Universities and Federal testing centers to define the critical standards needed to support autonomy.
The PINN Clusters are the 21st-century equivalent to interstate highways. Digital Edge Infrastructure is as tactical as roads are to cars. Similar to the military convoy trying to drive across the country in the early 1900s, we were focusing on bigger wheels, better suspension, bigger engines until Eisenhower finally said, "We need to build interstate highways." We find ourselves in the similar situation; everyone is focused on the vehicle, the device, the digital service, the drone, the aircraft rather than realizing this is a digital and physical infrastructure challenge. Vehicles required roads, and the Internet required backbone networks. Intelligent and Autonomous systems require a dense, secure, and resilient "Digital Edge Infrastructure."
Intelligent Community Services
1Gb+ Highspeed Internet
Autonomous Shuttles
Nuro Delivery
Amazon Autonomous Delivery
Automated Lawn Maintenance
Automated Lawn Maintenance
CVS Prescription Delivery
Intelligent Communities